Are you looking for railroad jobs in Kentucky? You're at the right place. Kentucky is well renowned for its coal, which is highly linked to the state's railroad history. In fact, coal still play a big part in Kentucky's railroad economy today.
Over 80% of Kentucky's rail lines are owned and operated by Class Is. 5 out of 7, to be exact. This includes BSNF, CXS, Canadian National, Norfolk, and Union Pacific. So, if you're looking for railroad jobs, you're likely to find Class I listings.
However, Kentucky also houses one regional railroad and a few shortlines. Therefore, you have some other options to choose from. And we're here today to present you with all your possible opportunities.
In this post, we tackle some facts about Kentucky railroads and how it affects the state. This way, you get a better grasp of the outlook of railroading. Then, we highlight all the companies you can apply for. Plus, we also have some helpful tips for job hunting. Let's begin!
Railroads in Kentucky: History and Impact on The Economy
Railroads in Kentucky trace back to 1830. Baltimore & Ohio was barely three years old at the time of this event. From here, the state planned on building the Lexington & Ohio Railroad (L&O). This route linked Frankfort and Lexington. Overall, it covered a total of 31 miles of track.
By 1834, the L&O railroad was finally complete. After a few years of construction, it linked Louisville to the Ohio River in 1851. Fast forward to years later, Louisville & Nashville took over operations. But, RJ Corman still ran the original line. This railroad company has several class IIIs. RJ Corman mainly runs track in Ohio, West Virginia, and other southern regions.
The L&O railroad substantially paved the way for others. After its successful completion, the state began housing more southern and eastern railroads. There were also a few midwestern rails that came to the state. For the most part, they did this to take advantage of the state's enormous coal seams.
Coal will always be the most recognizable feature of Kentucky. Until today, the state's railways continue to transport huge quantities of coal yearly. As a result, it continues to be the state's primary source of inbound traffic.
From there, a proliferation of railways occurred. And of course, as railroad companies grow, so do employment opportunities.
CSX and Norfolk Southern mainly dominate Kentucky's railroads these days. However, BNSF and CN each have a piece of the pie too.
The two main class Is (CSX and NS) maintain the east to west major lines. However, they also run a substantial number of subsidiaries. Some secondary routes for coal deposits exist as well.
About Railroad Jobs in Kentucky
All in all, railroads in Kentucky are very stable. It is a driver of the state's growing economy. Evidently, a huge chunk of this is due to the coals. However, there are also some factors that contribute to it. This includes freight, passenger transportation, and railroad employment.
That said, working in this sector may offer you great opportunities and constant growth. There are many railroad jobs you can choose from. Railroad jobs in Kentucky span from train conductors to engineers, and all in between.
Regarding salaries, the average salary of a railroader in Kentucky is $45,700. But, there are certain factors that affect this. This includes the company, job description, qualifications, and more. However, a railroad worker's salary is surely higher compared to other jobs in the state. In some cases, earning $100,000 or more a year is not unusual at all. This is especially true if you've worked for years on end.
Before you get started, it's important to note that a railroad career is not an easy feat. That's why railroaders are one of the most respected jobs in the market. If you're just starting out, you should know what it comes with.
Take a class I railroad crew job for instance. Class Is run in very vast networks. Because of this, workers may work a 12-hour shift, some even spend a lot of time on the road. These are not necessarily disadvantages or "cons." But, the tasks are not for everyone. And of course, crew or fieldwork is not your only option, you can also go for management jobs too.
Still, these are great points to keep in mind.
Finally, railroads in Kentucky are divided into three parts. These are the class Is, IIs, and IIIs. Let's explore your options!
Class I Railroad Jobs in Kentucky
These days, a lot of Class I railways offer grants or summer internship programs for students. If you're keen on working for a Class I company (without any experience yet), you can try these options. In most cases, a high school diploma or GED is enough. However, you may need to undergo on-the-job training beforehand.
BNSF Railway
The Burlington Northern and Santa Fe Railway are among North America's major freight railways. It has a track length of 32,525 miles and travels through 28 different states. Additionally, they maintain approximately 8,000 trains. In all, it has three intercontinental routes. These lines link the western and eastern parts of the country through rail.
You can learn more about their benefits by clicking here. They also have a job listing portion to view available opportunities.
CSX Transportation
This railway is a freight rail service provider, operating in the east of USA. A line in Ontario and Quebec is also part of its service area. Overall, it covers around 21,00 miles of track, serving two-thirds of the USA.
Since its inception, it has served as CSX Corporation's primary subsidiary. CSX carries a broad variety of services. This includes intermodal, rail, and rail-to-truck services. Moreover, it covers many clients in various industries. Some of them include commercial, industrial, and consumer goods.
The railway is also nationally recognized for its workplace framework. This includes impeccable safe working conditions and diversity. Learn more about working for CSX by clicking here.
Grand Trunk (Canadian National)
The Canadian National Railway's holdings in the United States are held by the Grand Trunk Corporation. The Grand Truck was recognized as a US class I railway in early 2002. The Grand Trunk network consists of over 125 smaller railroads. In Canada, it spans 8,000 miles of track, while in the United States, it operates 1,164 miles of track.
Grand Truck is a major provider of transportation and logistics in North America and plays a crucial role in the state's economy.
Learn more about job opportunities at Canadian National, Click here.
Norfolk Southern
NS or Northfolk Southern is a USA freight railroad. This railroad is a result of the merged Southern Railway and Norfolk Western Railway. The corporation possesses nearly 20,000 miles of track throughout 22 states. They also hold privileges in Canada across the CP Railway's line from Albany and Montréal.
Mostly, Norfolk Souther hauls trailers and intermodal. They've gained in importance as coal mining has diminished over the last decade or so. However, used to be the primary fuel source for much of its transportation. Finally, NS is the most extensive east coast North American intermodal railroad system.
Search for railroad jobs at NS by clicking here.
Union Pacific
This freight railroad covers 32,200 miles of track with approximately 8,000 locomotives. Union Pacific runs in more than 20 states in America. It is also one of the top and biggest railroads in the country, next to BSNF. Additionally, the company creates and provides excellent employee programs. Their workforce spans talented, diverse, and skilled railroaders.
Be a part of the country's top freight railroad. Click here to learn more.
Class II (Regional) Railroad Jobs in Kentucky
Following what we mentioned above, Class Is tends to have tedious schedules. If you're looking for something more scheduled and relatively flexible, try regional railroads. Not all regional railroads comprise 8-hour shifts. But, you're more likely to find some here compared to Class Is. This is also a good chance for you to gain experience if need be. Currently, there is only one existing regional railroad in Kentucky.
Paducah & Louisville Railway
CSX's Four Rivers Transportation, Inc. owns this regional railway. This company runs for 265 miles of track in the west of Kentucky. Currently, the Paducah & Louisville Railway hauls a staggering 200,000 truckloads yearly.
Learn more about the company and opportunities by clicking here.
Class III (Shortline) Railroad Jobs in Kentucky
As the name suggests, shortlines operate small tracks. However, this doesn't mean that they are not beneficial. They offer first-to-end services. This means that they offer better customer services, and ensure a good flow of freight. Fortunately, Kentucky houses some shortlines. As for employment, this is a good way to introduce yourself to railroading.
Indiana Rail Road
At the time, this Class II regional was only a little piece of land between Indianapolis. But now, it grew to be one of the most lucrative shortlines in the area. Ongoing expansions and spinoffs from bigger Class Is kept the system afloat. Currently, this shortline runs about 500 miles of track. It also hauls thousands of truckloads yearly.
Want to learn more about this shortline? Click here.
Kentucky West Tennessee Railway
Murray, Kentucky, is served by a 69-mile network of KWT-operated disconnected lines. In 2005, the Genesee & Wyoming Company took over its operations. Currently, this shortline only carries a limited amount of cargo.
Learn more about Kentucky West Tennessee Railway by clicking here.
Louisville & Indiana Railroad
Anacostia Rail Holdings owns and operates this small route. A decade and a half have passed since it was first put into effect. The Louisville & Indiana Railroad runs at least 106 miles of track, spanning Louisville and Indianapolis. Moreover, it transports about 35,000 loads a year.
Learn more about the company and its job openings by clicking here.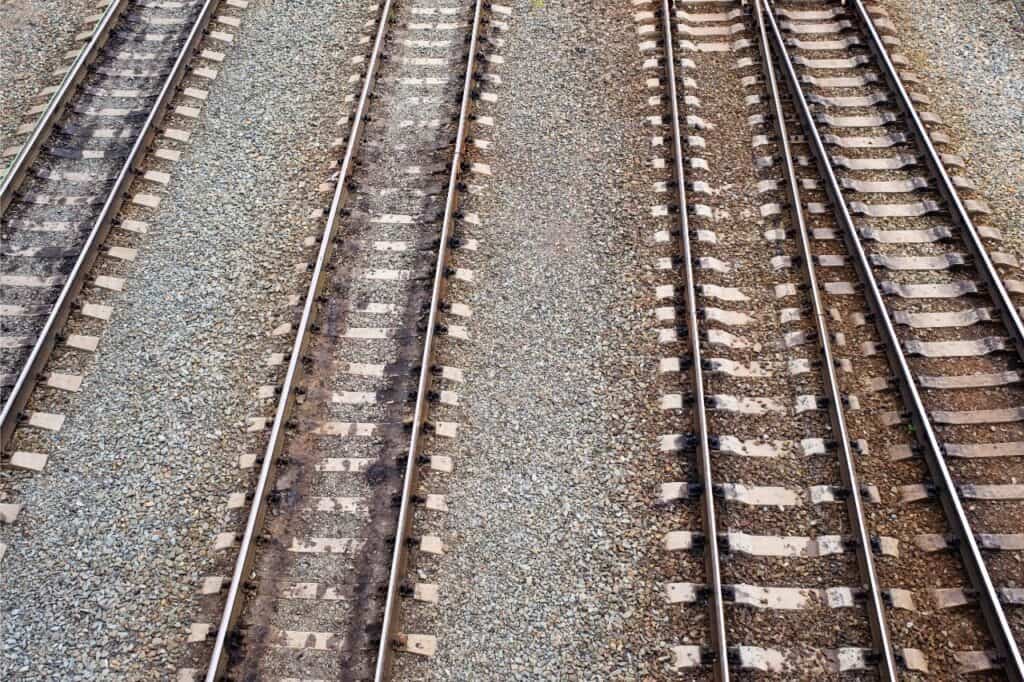 Start Your Railroad Career in Kentucky!
So, there you have it. A list of your opportunities for railroad jobs in Kentucky. Undoubtedly, the stability of the state's railroad sector holds promise for your career. Start now and reap so much more benefits in the long run!
And if you work hard enough, you can earn more than you expect.
As with any job, the railroad comes with its challenges. Applications also take hard work, and they may demotivate you at times. But, don't give up! In the end, you'll score a good railroad job. We're sure you will.
If you're still on the lookout for opportunities, you can view our railroad jobs per state. Click here.
And if you want to learn more about the railroad industry, we have articles you can read.
That finally concludes our list of the railroad jobs in Kentucky. We wish you all the best in your job hunt and railroading career!
Frequently Asked Questions
What are the qualifications for railroad jobs?
For most jobs, you only need a high school diploma or GED. These are usually the minimum qualifications needed, but you will have to double-check before applying for a role. However, you might need a college degree if you are applying for a business or management job.
You would also need a Personal Track Safety Course (PTS). Companies require this as a minimum for anyone working on or close to the Rails. Only those with a PTS Card are allowed to work on the railways.
What is the highest paying railroad job in Kentucky?
The Director of Engineering, Locomotive Engineer, and Train Conductor are three of the highest-paying railroad occupations, on average.
What are the top railroad companies to work for in Kentucky?
The top railroad companies to work for in Kentucky are the class Is. These are BSNF, CXS, Canadian National, Norfolk, and Union Pacific. However, these are solely based on salary and benefits. There might be better jobs and companies for you, depending on your experience.
What is the average annual salary in Kentucky for railroaders?
In Kentucky, the average annual income for a train conductor is $71,500. The wages may range from $27,000 to $95,000, depending on a variety of criteria. This includes qualifications, experience, employment, and additional compensation such as incentives and tips.
Is working for the railroad a beneficial career path?
There is always a need for railroads and always will be in my opinion. Rail is the backbone of almost every nation's logistics system. That said, you have a better chance of having a long and fruitful career. In addition, the salary and perks can be excellent.