You're on the right track if you're looking for railroad jobs in Delaware. Today, we're here to help you find a good opportunity for you. 
Delaware might be a small state. But, It packs a lot into its comparatively small area. Look more deeply at this East Coast county, and you'll discover its notable influence on the USA. Before diving into the railroad jobs in Delaware, you should learn a bit about the state's economy. This way, you can fully grasp the worthwhileness of railroad jobs. 
The Economy of Delaware As Of Today
The past few years indeed took a toll on everything and everyone. Nonessential enterprises shut down, COVID-19 occurrences rose, and vaccinations were still far off.
The beginning of 2021 was harrowing and heartbreaking for multitudes of Americans. But, things finally started improving. Many of us were surprised by the strength of recent economic statistics, such as employment and industrial numbers.
Data on the economy of Delaware show that a meaningful resurgence is taking place. The economy and employment revival is far from finished — and it's looking pretty good and hopeful. 
The financial and insurance sectors generate approximately 30% of the state's GDP. A good thing about this is that it remained relatively unscathed since the Global Recession of 2008-2009.
About 6% of Delaware's economic output comes from manufacturing. The sector has seen a rise in employment, albeit it remains underneath the pre-pandemic rate. 
Moreover, despite a significantly reduced workforce, the production of chemicals, food, drinks, and tobacco items is higher from 2019.
It's safe to say that things are looking up. As a result, there is tremendous potential for everyone. Railroads and trains are all at the heart of these sectors and more. It's hard to imagine a world without freight, cargo, and passenger trains. That said, now is a perfect time to start applying. With many linked industries rising, you can be a part of it. 
Railroads in Delaware
As the saying goes, "tiny by mighty." This is a perfect way to describe Delaware's railroad network.
At its pinnacle, Delaware's railway system had fewer than 400 kilometers. It is a far cry from today's railroads. But don't ever underestimate this. Even though Delaware contains the lowest rail kilometers of any state, its tracks are vital to the region's economy and transportation infrastructure. In fact, Delaware possesses one of the country's first and timeless railways on its railway network. These include the Pennsylvania Railroad, Reading Railroad, Baltimore & Ohio Railroad, and more. 
Delaware is also one of the few states with a wide assortment of trains and railways. This includes nearly a quarter of short lines and great Class Is. And according to railroad history buffs, Pennsylvania Railroad became one of the most dominant enterprises.
Where Can You Find Railroad Jobs in Delaware?
Understandably, there's not much to choose from when it comes to railroad jobs in Delaware. As we stated above, the state runs on a limited track. Class I railways CSX Transportation, Norfolk Southern, and AMTRACK, hold the vast majority of the state's 300 kilometers. 
It also comprises some shortlines. These include Maryland & Delaware, East Penn, and Wilmington & Western.
Don't let this disappoint you, though. In fact, this might hold a good opportunity for you. If you qualify the specifications, you might land yourself a good and stable job. 
Another important thing to consider is the job itself. The task may be more challenging in Delaware than in other places, but it doesn't mean that it's any less difficult.
Let's say you're keen on the more conventional jobs such as conductors or engineers. But, you don't have much experience in the field. Due to this, the work and hours are more demanding.
Class I railways are the most lucrative in this area, with the highest hourly rates. Most of these require people to work 12 hours a day in and day out. As a result, you should expect to spend a significant amount of time away from family. If this doesn't suit your lifestyle, you could go for a shortline job. Not all of these have flexible hours. However, most are more forgiving.
To give you an idea, here are the highest-paying railroad jobs.
Smaller railroads invariably compensate less. But, their work schedules tend to be more fixed.
Ultimately, it's all up to you. So, let's get started with your choices!
Class I Railroad Jobs in Delaware
AMTRACK
The railroad business went through a dreary phase in the late 1960s and early 1970s. People began using automobiles instead of railways because they were more convenient. Moreover, aircraft made traveling between cities quickly.
After the government realized that passenger service was in danger of ceasing, it established Amtrak. This railroad company was initially intended to be a short-term fix. However, citizens found AMTRACK very convenient. Since then, it was history. 
But, the lack of yearly financing made it quite difficult for Amtrak to deliver high-quality service. It generated only enough money per year to cover expenses. But, after a few years, their services really hit off. AMTRACK is now one of the most well-established Class I railroads in the state. 
So, joining their team would definitely give you a benefit on your CV. There's also a lot to learn from the company. From railroad operations to customer services — they offer a wide variety of career paths. 
Plus, AMTRACK also offers an amazing grant program for students. If you're a student wanting to pursue a career in the railroad, you should surely check it out.
VISIT THEIR CAREER PAGE to learn more. 
CSX Transportation
Next on this list is no other than CSX Transporation. There are only seven big Class I railways across North America. CSX transportation ranks third, based on total mileage and income. Train operators and mechanics, as well as corporate executives, are all available at CSX if you're interested in working for the company.
Additionally, you don't need to have a college degree to work for them. CSX offers a slew of jobs (with benefits too) for non-degree holders. It's one of the best benefits of working for the railroad. 
VISIT THEIR CURRENT JOB OPENINGS to learn more. 
Norfolk Southern 
With a long history of great leadership, Norfolk Southern has developed a constant operating percentage and a competitive corporation for several years.
New York State's Railroad ranks second in terms of ultimate capacity and yearly revenue among U.S. railroads. It comes behind CSX Transportation, too. 
In 1982, the Southern Railway and Norfolk & Western Railroads merged to establish most of the Northfolk Southern system. The Southern Railroad's freight business grew increasingly versatile. Major segments of its essential lines became double-tracked, allowing it to transport anything from coals to basic commerce.
Almost all their employees in their field activities are employed on a per-hour basis. Cooperative bargaining provisions protect workers in these high-demand occupations. After the contractual term, they typically demand union membership.
The company also offers jobs from co-ops to veterans.
VISIT THEIR CAREER PATHS PAGE to learn more. 
Shortline Railroad Jobs in Delaware
If Class I jobs are not for you, you can always look into shortline railroad jobs. Fortunately, Delaware has a few that you can choose from. These jobs are also a good choice if you're just starting. It will help you get your foot in the door and open more good railroad opportunities for you in the future. 
Conrail Shared Assets Operations 
Paper-only corporation Conrail Shared Asset Operations is managed by Norfolk Southern and CSX. 
When it comes to jobs, Conrail is known for its generousness. Upon viewing their website, you can see the types of benefits and grants they offer to students and employees. 
As of this time of writing, the company has available positions from administration jobs to machinists.
CHECK OUT THEIR AVAILABLE POSITIONS.
Delaware Coast Line Railroad 
This shortline railroad is privately-owned. Delaware Coast Line Railroad's railways trace their origins back to Reading and PRR which were bought by Conrail throughout the 1990s. 
There are presently 114 of trackage on the current route, which was built in 2007.
There seems to be no current website for this railroad. However, there are plenty of job listings on third-party sites you can check.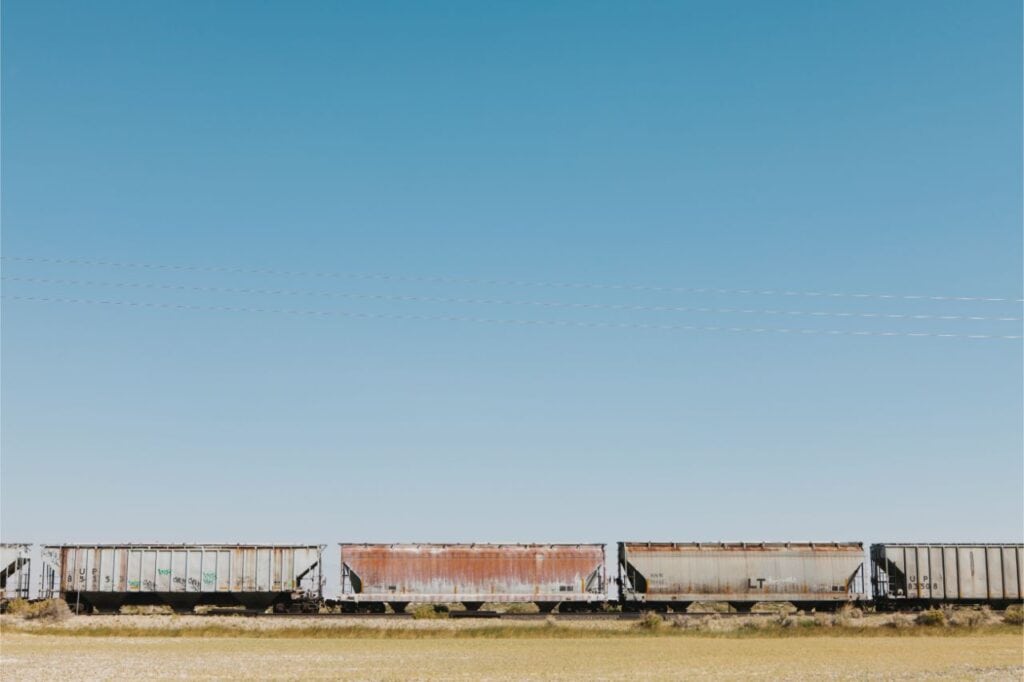 Final Thoughts: Railroad Jobs in Delaware 
Railroad jobs are significant carriers of people and goods throughout the United States. Various entry-level professions are available in the railroad industry, ranging from manual labor to warehouse operations.  
You can learn many technical skills on the job. It is also an exciting field to climb your way up the corporate ladder.
There are numerous hours spent away from family in the railroad profession. It might be difficult if you have children or want to have children in the future. Each railroad job has its own kind of challenges, too. 
But, there are clearly many advantages to working in the sector, such as a high salary, fantastic bonuses, and a comfortable retirement. If you ask us, it's well worth it — especially if it's something that you want to pursue.
So, what are you waiting for? Contact these companies today. 
Are you still expanding your options? We've got different listings for various areas in the country. CLICK HERE to view them. 
We wish you the best of luck on your job search!